The United Nations Workshop on Space-based Technologies for Disaster Risk Reduction was organized jointly by the Office for Outer Space Affairs (UN-SPIDER) and the United Nations Economic and Social Commission for Asia and the Pacific (ESCAP), in close cooperation with the Ministry of Emergency Management of People's Republic of China, Asia Pacific Space Cooperation Organisation (APSCO), Geo-Informatics and Space Technology Development Agency (GISTDA), Thailand, and Asian Institute of Technology (AIT). The workshop was hosted by ESCAP and held at the ESCAP Conference Centre in Bangkok, Thailand from 7-9 December 2022.
The workshop was attended by more than 110 participants (from a total of 21 countries, with Thailand, India, Iran, Turkiye, Hungary having the largest representation), including participants from U.N. entities in Thailand and representatives of other relevant international organizations.
The workshop was split into 6 thematic sessions and some live demos and hands-on training was also offered. The sessions of the first- and third day were also webcast to allow for broader participation of stakeholders who could not make it in person to Bangkok.
The programme of the workshop and the presentations made will be posted at the dedicated workshop webpage at https://www.un-spider.org/news-and-events/events/united-nations-workshop-space-based-technologies-disaster-risk-reduction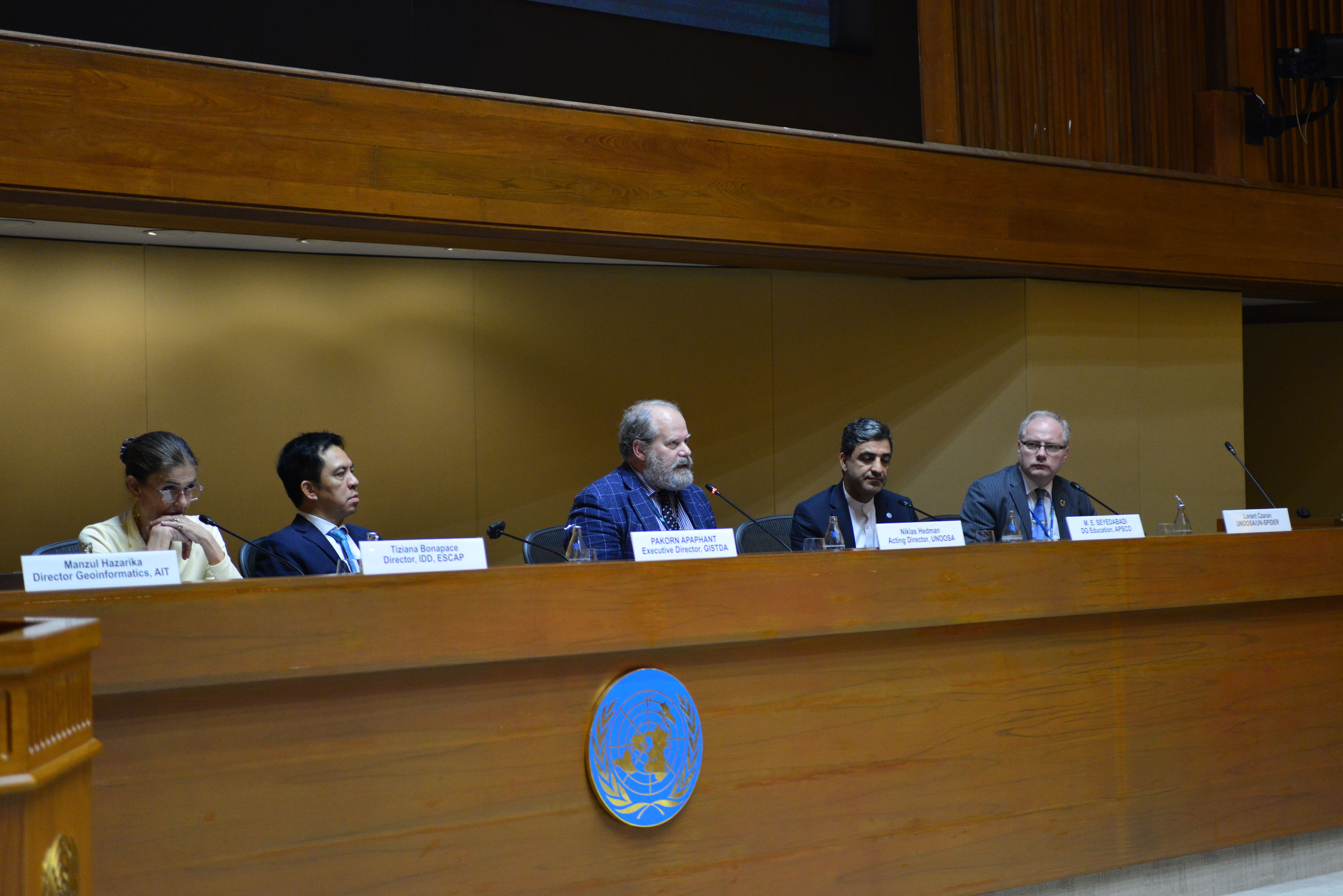 In conjunction with the workshop, the Office, in its capacity as the UN-Space secretariat, organized the forty-first session of UN-Space. At its session, UN-Space also agreed to focus the upcoming report of the Secretary-General on the coordination of space-related activities within the United Nations system: directions and anticipated results for the period 2022-2023, to be issued in 2023, on capacity-building for an inclusive future.
The UN-Space also organized its sixteenth open informal session as an integral segment of the Workshop to provide an opportunity for the participants of the workshop to engage in a dialogue with UN entities with a view to raise awareness and build common understanding on space-related activities in the field of disasters.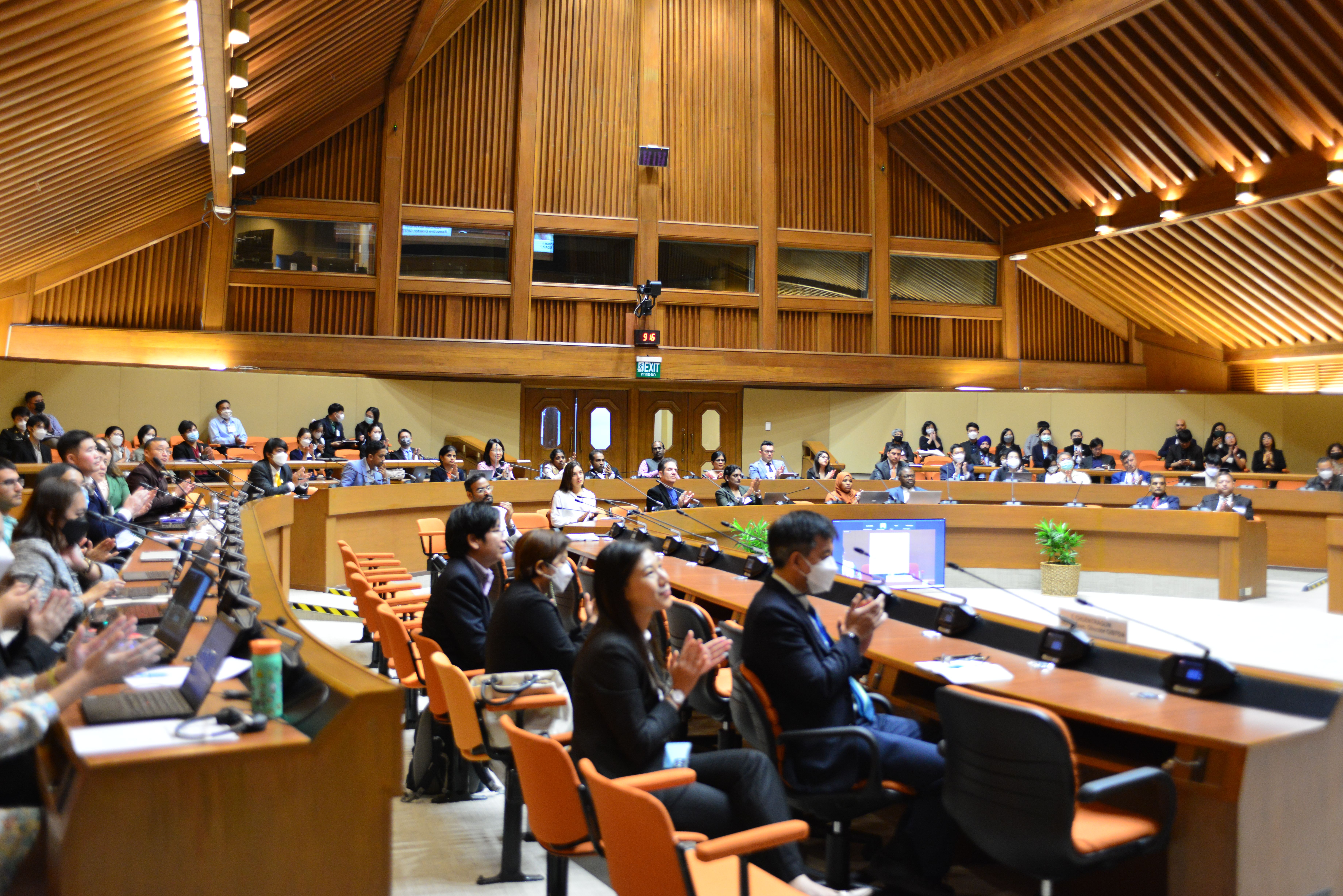 As every year before in the context of the Beijing UN-SPIDER conferences, a follow-on hands-on technical training on multi-hazard risk assessment using geospatial technologies was organized together with APSCO and ITC and hosted at the AIT Geoinformatics Center outside Bangkok.
A select group of participants from APSCO member states, all workshop attendees too, were shortlisted for the training based on affiliation and expertise. The training was delivered over 5 days and included several hands-on exercises too, working with software provided by ITC in the Netherlands.